It has been said that the late Steve Jobs could look into the future.
And Elon Musk and Mark Zuckerberg created it.
Most people lack the will to become credible strategists because it requires intensive reading, execution, and evaluation.
Also, people like the financial and intellectual benefits of being strategists, but not the work that goes into it.
Often employers complain about the scarcity of critical thinking skills among employees, but minimal emphasis is placed on developing strategic thinking skills.
And this is understandable because, until now, strategic thinking and planning have been confined to the sacred walls of corporate suites.
Researchers Martin Reeves, Claire Love, and Philipp Tillmanns reported in the Harvard Business Review in an article entitled, "Your Strategy Needs a Strategy" that:
Responses from a recent BCG survey of 120 companies around the world in 10 major industry sectors show that executives are well aware of the need to match their strategy-making processes to the specific demands of their competitive environments. Still, the survey found, in practice, many rely instead on approaches that are better suited to predictable, stable environments, even when their own environments are known to be highly volatile or mutable.
In short, corporations lack bona fide strategists adept at choosing viable strategy models.
With the escalating cost of education and global competition raising the stakes, becoming a proficient and influential strategist is essential.
Solving compelling problems and positioning oneself to fend off competition isn't discussed at the individual level.
This lack of focus is an opening for introverts to become world-class strategists.
Tim Stobierski, a marketing specialist, said:
The advantage of having a strategic mindset is learning how to think rather than what to think. Although you might not always have the right answers, strategic thinking skills can empower you to spot new opportunities, address emerging challenges, and plan for future success.
Introverts need to solve problems that move them to a position of strength as they create their ideal life by accomplishing challenging goals.
And if they can create a monopoly, that's even better.
As a result, introverts must play to their strengths, which are low-key and under the radar.
Whether loudly or silently, personalities don't matter when everyone fights for survival. Brilliant maneuvering is critical.
And introverts who cannot think two or three steps ahead of problems will be disadvantaged.
The more strategic the moves, the better the outcome.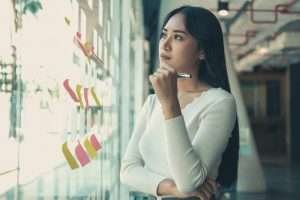 Related: How to Become the Strategist Your Group Needs
Your strategic skills will either help or hinder your ability to thrive globally.
What are the seven signs that you're an introverted strategist?
There are tell-tale evidentiary indicators, whether you are currently an introverted strategist or wish to become one.
They are:
You can instantly spot patterns that may create opportunities.
Your intuition for spotting opportunities is a "gut" feeling derived from distilled education and experience. Due to your years of reading and research, you can identify trends. You see what others miss and consequently can create opportunities from raw data.
You look at problems and possible solutions from various angles.
You are preternaturally curious but also possess a healthy dose of paranoia. Being performance-driven means that you dissect problems and solutions beyond the point of normalcy. You weigh the pros and cons, ups and downs, and benefits and liabilities to ensure that your analysis doesn't have gaps.
You value people based on their ability to satisfy your intellectual curiosity.
You embrace the notion that most people have limited value. The value of people is commensurate with their ability to illuminate your intellectual curiosity. Enlightened introverts gave up idealizing human nature long ago in favor of realism. Individuals who develop a reputation for mindless banter will be dismissed because they cannot move a process along for optimal outcomes.
Your leisure time consists of gathering more information through documentaries and movies with strong plots.
You are always on and never tire of new information. You rarely take time off from learning. Even leisure time must nourish your need for a strategic advantage. And you will hardly ever suspend reality merely to facilitate the creative needs of filmmakers. One act that betrays a character's motivation or is deemed unrealistic is an incentive to change the channel.
You have healthy paranoia in consistently being concerned about covering your bases.
You have healthy paranoia as a part of consistently striving for excellence. Also, this paranoia carries a certain degree of self-doubt. Nervous energy persists throughout your life because you are careful and sensitive about your thoughts and ideas. Thoughts and ideas are your stock in trade and are viewed similarly to other financial instruments.
You discover a problem-solving system or process and stick with it until it proves ineffective.
As a self-described scientist that relies on facts and data, you're open to methods and systems that serve as shortcuts and routines to processes. You are always on the prowl for ways to duplicate and reinforce the validity of the information you discover. Like the scientific method, systems allow for the replication of processes for consistency.
You use uniformity as a pathway for establishing a standard.
You might be inclined to wear the same colors or styles of clothing to save time and energy for initiatives that manifest optimal results. Randomness and spontaneity without an end in mind are a waste of time. As an introverted strategist, uniformity conveys a sense of brand consistency from a trust and credibility standpoint. Often, what is germinating within your psyche is reflected in your outward persona. And this is the standard you become known for.
In a world of constant change with many moving parts, introverted strategists are in high demand.
These strategists are called on to provide direction to solving problems and maneuver through the labyrinth of a global economy.
For introverts with these skills, the sky is the limit.
Are you one of them?
—George McKinsey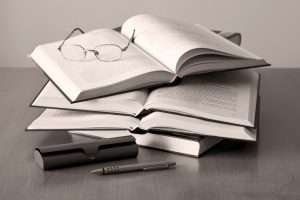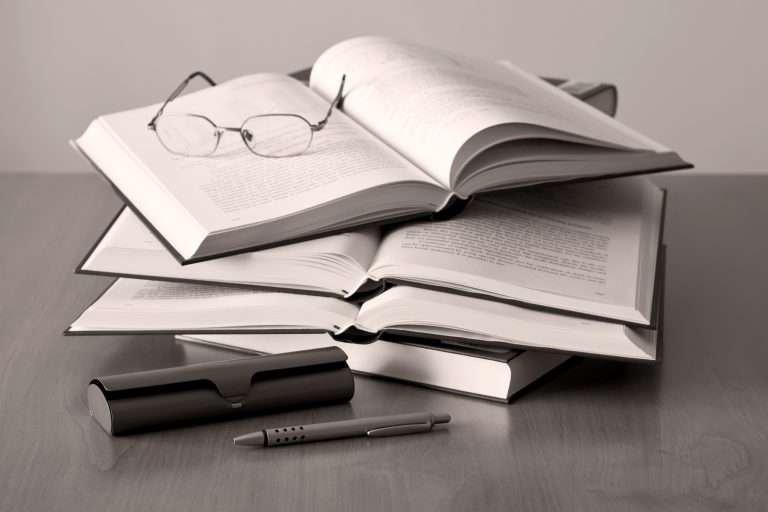 References
Reeves, M., Love, C., and Tillmanns, P. (2012, Sept.) Your strategy needs a strategy. Harvard Business Review: Retrieved from: https://bit.ly/3Jxsvie.
Stobierski, T. (2020, Sept. 10). 4 ways to develop your strategic thinking skills. Harvard Business School Online. Retrieved from: https://hbs.me/3vbYak2.