It has been said that you don't get out of life what you deserve; you get out of life what you command.
Others have said you get out of life what you can negotiate.
Ultimately, what you command from life is based on what you can control.
And you have total control in developing the social skills necessary to determine likely outcomes.
Introverts who view life through these lenses will achieve more by seeing social skills as a means to an end.
In other words, introverts should not merely develop social skills to get along with others. They should develop social skills as tools to get what they desire in life.
For introverts, that means developing the social skills and mental agility to maneuver within social settings, particularly among dominant personalities.
Generally, people are motivated by their self-interests. The ability to leverage people through their self-interests is critical for success.
Your desire to give people what they want so you can get what you wish rests on your social skills. Even transactional relationships carry an expectancy of needs being met.
When you purchase an item through Amazon, there is an expectation that you will receive an item timely based on the money provided. Anything short of receiving the item on time violates a psychological contract.
In this vein, social skills have been embedded into a logistic system where physical and emotional needs are met.
Consequently, social skills are valuable for their results rather than merely creating good feelings among individuals.
Jack Vitel, a relationship expert and founder of Road to Solidity, said:
Social skills come with an increased ability to understand people and to sense how they feel, as well as their wants and needs. This ability allows you to adapt to the people you're talking to, which is extremely important if you want to be able to connect with them.*
For many, connecting with people based on one's self-interest seems manipulative.
Adam Smith, the father of modern economics, believed that self-interest was a means by which the progressive actions of individuals benefited society.
Will Kenton, an economic expert, said:
Adam Smith was one of the first economists to explain how self-interest and rational self-interest in a free-market economy can lead to overall economic well-being. These concepts are developed in Smith's theory of the Invisible Hand, which purports that a large majority of society benefits when each entity acts in their own best interest because it also overlaps with the best interests of others, manifesting unintended but powerful societal benefits at large.**
The motivation of introverts to create products and services for self-aggrandizing purposes satisfies societal needs.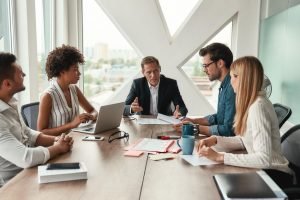 Financial markets discard or bankrupt individuals and companies that produce inferior or useless products that fail to meet individual needs.
Introverts taking an economical approach to social skills benefit themselves and society simultaneously.
There are five great strategies for introverts to fuel their social skills.
Determine a compelling reason for learning social skills
Many introverts like to learn for the sake of learning. And then some introverts are motivated to learn for a specific reason. Generally, there is something in life that ambitious introverts want to achieve, and their current skills aren't enough.
Although neither introvert is wrong, generally, people are motivated by compelling reasons for doing something.
Years ago, I joined Toastmasters International, a public speaking and leadership development organization, to gain more confidence and learn how to speak publicly.
Effective public speaking became valuable when I was asked to give research presentations at work.
I never overcame my stage fright, but my presentations became more structured and engaging. I received rave reviews for my performances, but I was terrified each time.
As a result, I received highly rated performance reviews and substantial salary increases each year.
My motivation for enhancing my social skills was to grow professionally and financially.
Be prepared for new opportunities.
It is better to have something and not need it than to need it and not have it.
When you are strategic in your decision-making, it is unnecessary to be in action mode all of the time. You don't have to attend every social outing offered. But you must be prepared and ready when the occasion arises.
Possessing social skills is analogous to having a black tuxedo or ball gown in your closet for formal affairs. You may not attend these events regularly, but you are prepared to go immediately when the opportunity presents itself.
Create a body of work through various media
Social skills are primarily seen as one's ability to communicate one-on-one. However, media encompasses print, radio, TV, and internet communication.
Consequently, introverts can hone their social skills in the medium that best fits their comfort. Introverts can connect with people by creating a blog, podcast, or YouTube channel.
There is more than one way to achieve any goal in life. And introverts shouldn't limit themselves to social skills that are the most popular.
Tie your ambitions to the best practices of historical figures
U.S. presidents are great students of history. They often look to their predecessors for ways of handling current problems. By not reinventing the wheel, you can use best practices, ideologies, and strategies that worked in the past.
Adopting best practices allows you to successfully use tried-and-true concepts for communicating and maneuvering in forums. Introverts can create practical templates that are available as needed.
Be a life-long learner.
Remaining in a self-created classroom is a recipe for long-term growth. Current events, the latest best-selling book, and the newest technology are fodder for staying contemporary and relevant.
Once self-improvement is a lifestyle, the need to second-guess your social skills disappears. There is renewed confidence when you have invested the time and energy to become the best version of yourself.
Practical social skills allow introverts to command and negotiate more from life.
If possessing social skills in all its form does not encourage introverts to become movers and shakers, then where is the value?
The parade of life should not pass introverts by when they choose to participate actively.
—Mark Warner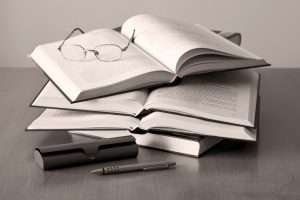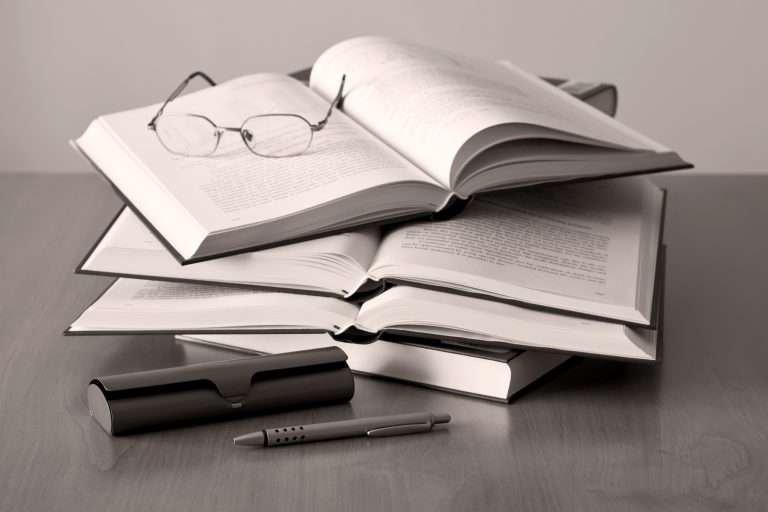 References
*Jacob, C. (2021, April 2). Why are social skills important? UpJourney. Retrieved from: https://bit.ly/3L4gkMa.
**Kenton, W. (2021, May 28). Self-Interest. Investopedia. Retrieved from: https://bit.ly/3QypRfU.