In this interview, Steve Friedman, author of "In Search of Courage: An Introvert's Story," takes us on an intellectual journey from self-doubt to self-discovery.
Steve struggled for much of his life to understanding why he felt different. After decades of shame and misinformation, he connected with introversion and discovered the talents and strengths he had hidden for years were desirable perspectives for social and workgroups.
Since 2018 he has utilized his website to share experiences, strategies, and tips through his weekly blogs, Introvert Talent quizzes, books, and additional resources.
Here's what Steve had to say on the topic.
What inspired you to write "In Search of Courage…"?
As I approached retirement after 30 years in corporate America, I reconnected with my teenage passion for writing. As I jotted down personal stories, I recognized a strong thread of introversion throughout my life. I knew I was an introvert since my early 20s but struggled before that to understand why I felt "different" and for decades after to replace the myths of introversion with a more accurate picture of my strengths and talents. I wrote this book as a therapeutic exercise for myself and to help others recognize they are not alone in their struggle.
Why aren't introverts more courageous?
I think many introverts are thrown off track by the societal stigmas of introversion, many of which (anti-social, loner, wallflower, icicle…) are still in dictionaries and thesauruses today. While trying to survive in a social and work environment that rewards the outgoing extrovert, this negativity makes many introverts feel second-class or must wear a mask all day. This is so destructive to our self-esteem that it is tough to be courageous when we don't know, let alone believe in, our true selves.
How do introverts discover courage, and how long does it take to find it?
Courage comes from 3 directions: 1) dislodging the myths and understanding the true nature of introversion, 2) understanding and embracing our true strengths and talents, and 3) applying those talents to run meetings, network, or socialize our way. When we do those things, we build the confidence to be proud of our introversion and empower ourselves to pursue our dreams. In my studies, introverts can reach this point at almost any age. Some teens may be there if they live in a supportive home and community that champions their introversion and empowers them early. I was about 45 when I got to this point. I recently heard from an 80-year-old introvert that they just discovered this path, which has (joyously) flipped their lives upside down. I think it starts with learning.
What is your favorite chapter in the book, and why?
I like the first section, "Turbulence," which reflects my childhood rearing. I spent a lot of time exploring memories from decades past. This self-discovery can be a gold mine of answers for many introverts. I also like Chapter 14: "Stretched," during which I realized I could not go on this way. I knew something had to change, or I would be dead, unemployed, divorced, or perhaps all of the above. This was the beginning of my learning phase to find my true self and piece my life back together more authentically and joyfully. We all need those moments as catalysts for our happiness.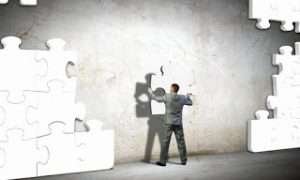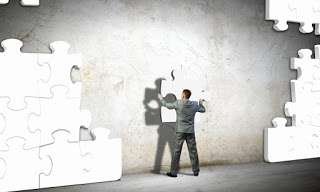 What was the biggest revelation you discovered when you began living more courageously?
I hid for years, feeling unworthy when I was a big missing piece of the team equation. I was shocked to realize that I did not have to hide my true self by wearing my extrovert mask all day, but I had excellent points to contribute. The team needed my balanced analysis, listening and inquisitive skills, and planning and creativity to complement the other personalities on the team.
What are the 5 Phases of Introversion you reference on your website?
The 5 Phases of Introversion are: 1) Unaware (feeling different usually as a kid but not sure why), 2) Uninformed (connect with an introvert label but apply the negative stigmas to ourselves), 3) Enlightenment (perhaps decades later, learning the true strengths and talents of introverts and ourselves specifically), 4) Contentment (we become at peace with our true self and apply our strengths to previously difficult situations at home and work), and 5) Flourish (we apply these strengths and confidence to pursue life ambitions that we previously felt were out of reach). It's a powerful model. Once we place ourselves in the model, the path toward Contentment and Flourishing becomes clear.
What's the most inspirational story you've heard from someone who has read your book?
Shortly after "In Search of Courage…" came out, readers shared their appreciation and relief. They were in their 50's and had felt "different" all their lives. They didn't know why and didn't know who or how to talk about it, so they never did. They read the back blurb and decided to buy the book. After they read it, they realized they were not alone. We are often the "hidden half," but she had not discovered she is just different like every human is and should be celebrated, not hidden. She catapulted herself from being Unaware of Enlightenment and rapidly learned about her newfound skills. Her story moved me.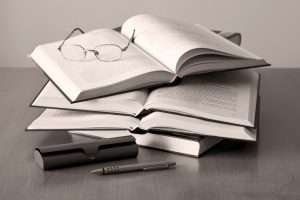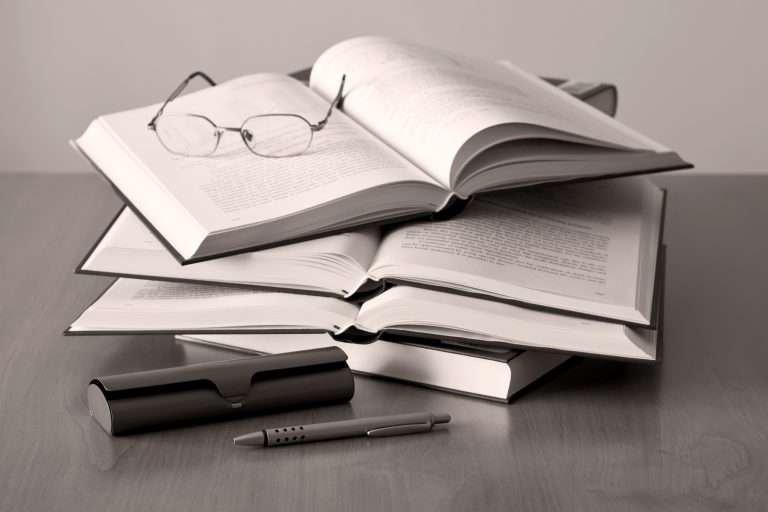 Steve Friedman
Steve's mission is to help accelerate everyone's journey to Contentment and Flourishing through learning and support.
You can find his blogs, quizzes, resources, and latest 100-page booklet, "The Questions Introverts Ponder and the Answers Extroverts Need to Hear," at www.BeyondIntroversion.com
"In Search of Courage: An Introvert's Story" is available here.
"The Corporate Introvert: How to Lead and Thrive with Confidence" is available here.