Researchers predict that the Coronavirus and its variants will continue to dominate the news indefinitely.
The good news is that many pharmaceutical companies vying to gain a foothold on becoming the biggest Coronavirus vaccine provider will continue to heighten optimism globally.
As a result, introverts will continue to be in a position of strength since online education, working from home, and home entertainment will loom large.
After 2020, many introverts may never settle for coexisting within an extroverted-centric society again.
Consequently, the Coronavirus lockdown in 2020 was the confidence builder introverts needed in ways they could never have imagined.
Also, the Coronavirus allowed them to spend more time in isolation and exposed the gaps within their lifestyle that needed to be filled.
So, what trends and predictions can introverts look forward to seeing?
The Rise of Online Certification Programs
The emotional impact of 2020 on individuals will be somewhere between the Great Depression of the 1930s and the Financial Crisis of 2007-2008. One outgrowth of the pandemic is that skills-based education will grow exponentially.
People and things will never be the same, particularly regarding the economic viability of education. For years, the practicality of a college degree has been argued.
Lake (2020) said, "…Student loan debt has reached astronomical levels in the U.S., with 43 million Americans carrying an estimated $1.5 trillion in federal loan student debt and $119 billion in private student loans. The class of 2018 left school with an average of $29,200 in student loans" (para. 1).
Lake also noted that Google would fund 100,000 need-based scholarships for certifications and consider these certifications equal to a four-year degree.
The lockdowns of colleges and universities during 2020 have given many introverts time to reflect on their core aspirations. As these institutions attempt to find new ways of marketing themselves and justifying their existence, introverts will enroll in specialized programs that produce certifications in their chosen vocation.
Prediction
Due to introverts having long periods of reflection during 2020, they will be free of psychological baggage and the desire to take more risks.
Online certifications will be part of a long-term investment in themselves.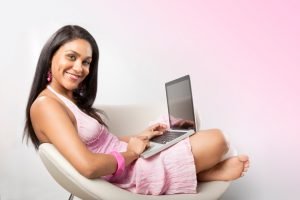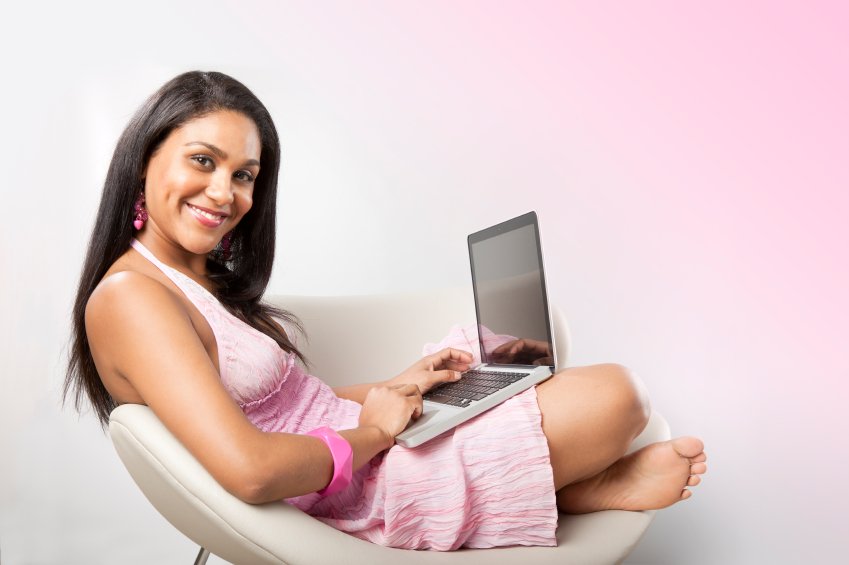 An Increased Demand for Freelance Workers
According to Gilchrist (2020), "The coronavirus pandemic has wreaked havoc on the global jobs market, leaving many unemployed, furloughed or working reduced hours as employers implemented sweeping cost-cutting measures. Freelance job openings increased over 25% during the April to June quarter of 2020 — compared to the first three months of the year, Freelancer's "Fast 50" report found." (p. 1).
Prediction
Freelance work will be a boon for introverts. Working in solitude and isolation is what introverts are preternaturally geared to do.
However, another phenomenon that will be an outgrowth of freelance work will be a rise in entrepreneurialism among introverts.
Introverts who are not enthusiastic about their current employment will readily start new businesses in record numbers.
The instability experienced by introverts will galvanize them to discover new problems to solve in these ventures. Where there might have been fear and hesitancy in the past, 2020 serves as a rallying cry for "Carpe Diem!" (Seize the Day).
The Growth of Streaming Services for Home Entertainment & Education
Grand View Research reported, "The global video streaming market size was valued at USD 42.60 billion in 2019 and is projected to grow at a compound annual growth rate (CAGR) of 20.4% from 2020 to 2027. Innovations, such as blockchain technology and Artificial Intelligence (AI), to improve video quality are expected to boost the market growth… The live streaming segment accounted for the largest revenue share of over 60% in 2019. This is attributed to surging demand for digital media devices coupled with faster internet helping consumers to access media content remotely" (p. 1).
This is no surprise given the growth of Netflix, Hulu, and YouTube TV. As of this writing, MGM studios is up for sale as it attempts to sell off its sizeable content library from Gone with the Wind to the James Bond franchise.
As the competition among streaming services grows, compelling content will be highly sought-after in the coming years.
Prediction
Introverts will revel at the opportunity to have a self-contained environment where work, education, and entertainment are all under one roof. In the last several years, real estate developers created the Live-Work-Play lifestyle as a means of giving individuals more time to themselves to escape the proverbial "Rat Race."
In the future, the Live-Work-Play lifestyle will be accommodated within the four walls of your humble abode.
Of course, not everyone will have this pleasure, but more introverts can enjoy the benefits of these attractive opportunities.
Additionally, content developers will create innovative documentaries and educational programs geared towards online education. The lockdowns in public schools and universities have ushered in the next phase in streaming and online education that teaches and entertains.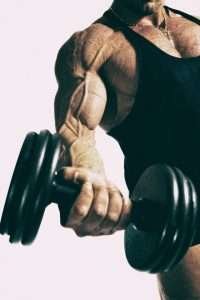 An Upsurge in Home Gyms & Fitness Rooms
Hall (2020) reported, "Within days of gym closures being announced amid national shutdowns back in March 2020, fitness enthusiasts were quickly forced to adjust their workout habits. Exercising from home became the only way to break a sweat and stay in shape. Fitness equipment retailers immediately saw tremendous growth in sales of dumbbells, benches, resistance bands, and so many more items. Fast forward to today, even as cities and states go back-and-forth on the openings of local gyms, many consumers are evaluating the convenience and benefits of continuing to work out from home" (p. 1).
It took 3-4 months for dumbbells to arrive through Amazon.
Indeed, once homes were fitted with comparable gym equipment to fitness centers, this would be the last time many introverts would enter public gyms.
Prediction
Hall also shared that Gold's Gym and 24-Hour Fitness have filed for Chapter 11 bankruptcy to keep their doors open.
Introverted gym enthusiasts will embrace even more the notion that they can have better workouts, a quieter environment, and greater focus by training at home.
Where these introverts would have traded the perceived limitations of home workouts for commercial fitness centers, an upsurge of online gym videos with an assortment of dumbbells, kettlebells, and stationary bikes has settled the question.
With the proper motivation and dedication, introverts will experience more fulfilling workouts at home without losing the benefits once enjoyed at local gyms.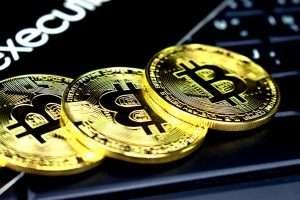 An Increase in Frugality and Doing More with Less
Much like the Great Depression, many individuals have changed their spending habits and views about limited resources.
A 2020 report authored by Accenture, a global professional services company, said, "In times like these, our need for the basic necessities of life takes precedence. It comes as no surprise that personal health is the top priority for the consumers we surveyed, followed by the health of friends and family. Food and medical security, financial security, and personal safety were other leading priorities" (p. 1).
Prediction
The longevity of the Coronavirus has created habits that likely will remain indefinitely. For introverts, isolated outdoor picnics versus big events, video streaming versus movie-going, home workouts versus fitness centers, and home meals versus eating out has become the norm.
As extroverts bite at the bit to become more social again, extroverts will dig deeper into their desire for less socializing, as well as less spending.
Consequently, there will be a rise in wealth-building among introverts.
If pre-Coronavirus were about keeping up with The Joneses through consumerism, post-Coronavirus would be about keeping up with The Smiths, the millionaires next door, through penny-pinching.
The coming future will usher in new opportunities for introverts to reset their priorities and embrace the core of who they have always been—big brains with modest needs.
To paraphrase William Shakespeare, "All the world's a stage, and we're mere players."
Introverts were born to play their parts in this redesigned world.
—-Edward S. Brown, M.S.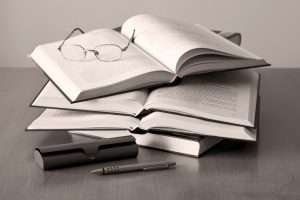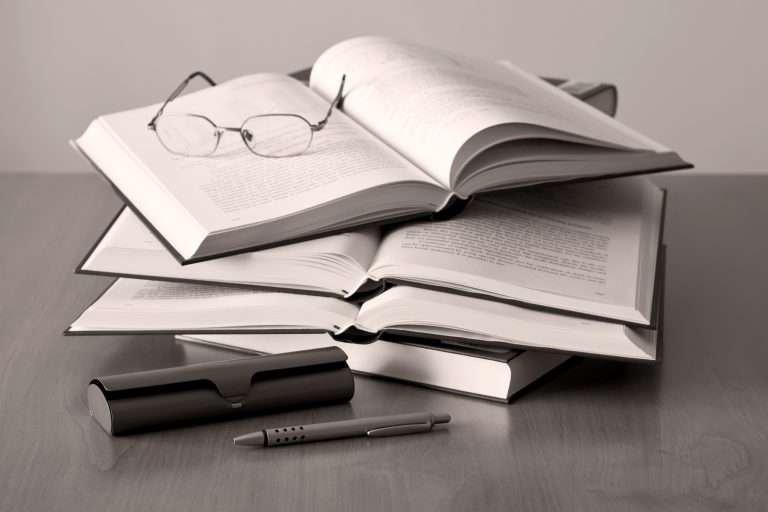 References
Covid-19: How consumer behavior will be changed. (2020, Apr. 28). Accenture. Retrieved from: https://accntu.re/3JFwJ97.
Gilchrist, K. (2020, Jul. 6). The pandemic has boosted freelance work-and hiring for these jobs is booming. CNBC. Retrieved from: https://cnb.cx/3bGQP6z.
Fain, P. (2020, Aug. 27). Alternative credentials on the rise. Inside Higher Ed. Retrieved from: https://bit.ly/3wbcDOT.
Hall, M. (2020, Jul. 16). Why the surge in consumer demand for high-tech home gyms may just be getting started. Forbes. Retrieved from: https://bit.ly/3P8bGNF.
Hollywood studio MGM puts itself up for sale at $5bn (n.d.). The Guardian. Retrieved from: https://bit.ly/3JCMDB8.
Lake, R. (2020, Jul. 3). Student loan debt crisis breakdown. The Balance. Retrieved from: https://bit.ly/2Mygi43.
Video streaming market share… (n.d.). Grand View Research. Retrieved from: https://bit.ly/3ddm0GW.